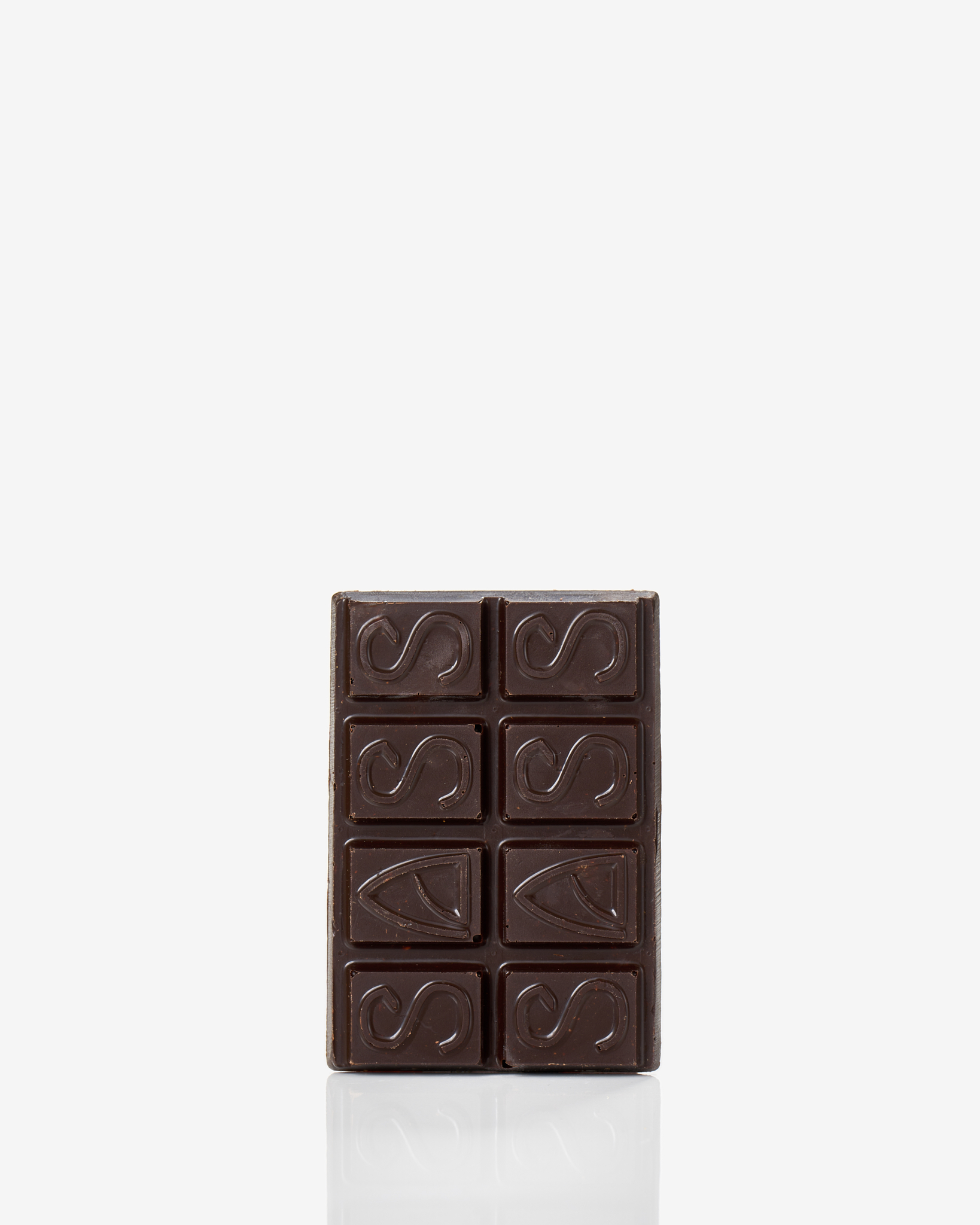 Lite Dark Chocolate Breakaway Bar
The Lite bars allow chocolate lovers to indulge without experiencing as strong of an effect as our One-to-One bars. These 8 and 24-piece dark chocolate breakaway bars contain 68% Peruvian-origin cacao, processed in Belgium and poured in Brooklyn.
Break a piece for your daily journey, or eat multiple for a joyride. We don't advise eating the whole bar, we advise practicing self control (we know it's delicious but we believe in you). All varieties are vegan and gluten-free.
Note: Tree nut free, made in a facility that processes nuts.
12.5mg CBD, 4.2mg THC per piece
100mg CBD, 33mg THC  per bar

Shipping calculated at check-out.
FLAVORS & INGREDIENTS
Rose Coffee Cardamom: Belgian dark chocolate, cacao mass, sugar, cocoa butter, cannabidiol, emulsifier, soy lecithin, vanilla, coffee beans, cardamom, dried rose petals, hemp
Kettle Chip: Belgian dark chocolate, cacao mass, sugar, cocoa butter, cannabidiol, emulsifier, soy lecithin, dark russet chip, vanilla, hemp
Chipotle Sea Salt: Belgian dark chocolate, cacao mass, sugar, cocoa butter, cannabidiol, emulsifier, soy lecithin, vanilla, coffee beans, cardamom, chipotle powder, sea salt, hemp